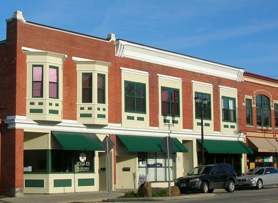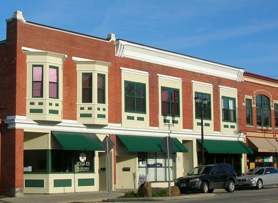 Experience/Expertise
Lincoln Mortgage has been a highly successful mortgage brokerage for over 30 years
We know our way around the business
Our management and staff excel in their field. Lincoln's reputation for honesty and innovation has attracted some of the industry's most successful mortgage personnel
Honesty/Integrity
Thousands of repeat customers, their families and friends are testimony Lincoln's business principles
Commercial and Multi-Family Lending
Whether you are looking to buy or refinance a multi-family apartment, mixed-use building, or need a commercial loan for your business property, Lincoln Mortgage has a loan program to meet your needs. A single loan to both purchase and renovate your property is an example of the many diverse commercial loan programs offered by Lincoln Mortgage.
Broad Network of Lenders and Load Programs
Lincoln Mortgage does it all: Combination purchase-and-rehab loans. Lincoln can even customize a loan package to fit your particular circumstances. Lincoln's ability to place even difficult loans has created strong ties with realtors and borrowers alike.
Ease of Doing business: Online, Phone or Face-to-Face
Although we live in an age of electronic communication, many times one-on-one contact with a knowledgeable, congenial real person is the most comfortable way to do business. With offices in the northwest suburbs, the western suburbs and the LaGrange area of Chicago as well as an online presence, Lincoln Mortgage expert loan officers are available where you need them and via whatever means of communication is most convenient.
Mixed Use Property
To obtain long term fixed rate financing, a mixed use property is a one- to four-unit building that is owner- occupied. Typically, this is a commercial property (a barbershop, for example) with up to three apartments upstairs. Several types of loans are available, each with its own underwriting criteria including conventional loans, FHA loans and VA loans. Down payments can be as low as 5%. Commercial loans area available for mixed-use property not meeting the definition above.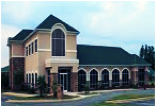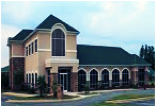 What makes Lincoln Mortgage Better?
Who We Are
A team of seasoned professionals whose goal is to make your mortgage experience a professional, proficient and personal one. Your loan officer will listen to your needs and present a lending solution that fits your specific situation with the most affordable loan program. Using the latest technology and its close working relationship with lenders developed over more than thirty successful years in the business years, Lincoln Mortgage can place even the most difficult deals.
Leadership
Since 1986, CEO, Charlie Eck, has successfully led Lincoln Mortgage through periods of economic boom and bust alike. His business acumen allowed Lincoln Mortgage to grow and thrive despite changing regulations and economic fluctuations. He was chosen Illinois Mortgage Broker of the year in 2002. He sits on the Illinois Mortgage Brokers Commercial Real Estate Committee, he is a member of Illinois Association of Mortgage Professionals and The National Association of Mortgage Brokers. Along with a Master of Science degree in Accounting, Charlie holds a CMC designation (Certified Mortgage Consultant), the highest professional certification awarded by the National Association of Mortgage Brokers. He is a popular panelist/speaker at mortgage industry conferences and serves as guest lecturer on Predatory Lending at the John Marshall Law School in Chicago.
Innovation
Over the years, Lincoln Mortgage has achieved many "first's" in the industry. A quarter of a century ago, Lincoln was one of the first Illinois lenders to make "house calls" and take loan applications laptops. Although electronic communication has come a long way since then, Lincoln still maintains a cutting-edge presence in today's online lending scene. Over a decade ago, Lincoln was the first mortgage broker in Illinois to offer an "online mortgage department" program to community banks providing bank customers the ease of Internet loan applications supported by expert an originations and processing staff without a large capital investment.
Its unbeatable combination of savvy and skill will make Lincoln Mortgage your "lender for life."
Commercial Loans
Charlie Eck will help you personally with commercial loan questions, call him at 708-254-8555 or click here to submit a request for information.
Email Charlie
Residential Loans
For residential loan inquiries, HomeTrust Mortgage, now serves at Lincoln's residential lending arm. Dial 708-254-8444 to reach them by phone, or click here to contact a loan officer online.
Visit HomeTrust's Website